THERAPEUTIC STRATEGIES FOR TREATING ACTINIC KERATOSIS - A REVIEW
José Campos Lopes

Especialista de Dermato-venereologia/Graduated Consultant of Dermatology and Venereology, Hospital da Luz, Lisboa, Portugal
Keywords:
Keratosis, actinic, Precancerous conditions, Administration, topical, Cryosurgery, Laser therapy, Photochemotherapy
Abstract
The most important question associated with the actinic keratosis is their 5 to 10% probability to evolve to invasive squamous cell carcinoma of the skin. The progressive increase of actinic keratosis prevalence and the difficulty in predicting their evolution pattern have determined the importance of its adequate prevention and treatment. The current review describes the different treatment options for the actinic keratosis, and aims at guiding the best therapeutic choice for each patient. Currently, physicians have available multiple therapeutic options including ablative procedures for treating one or a small number of lesions and topical treatments for individual lesions and field treatment. Despite the several available therapeutic options, the decision of treating the actinic keratosis must be based not only in their clinical aspects but also in several factors associated with patients' preferences, characteristics and specificities.
Downloads
Download data is not yet available.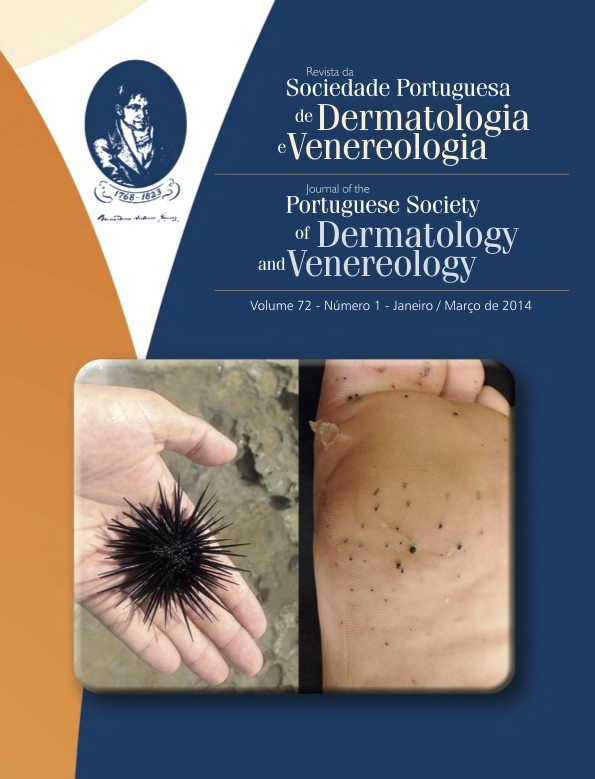 How to Cite
Lopes, J. C. (1). THERAPEUTIC STRATEGIES FOR TREATING ACTINIC KERATOSIS - A REVIEW. Journal of the Portuguese Society of Dermatology and Venereology, 72(1), 75-85. https://doi.org/10.29021/spdv.72.1.226
All articles in this journal are Open Access under the Creative Commons Attribution-NonCommercial 4.0 International License (CC BY-NC 4.0).