PRIMARY SYSTEMIC VASCULITIS IN CHILDHOOD
Nádia Pereira

Interna do Internato Complementar de Pediatria Médica/Resident in Pediatrics, Serviço de Pediatria, Centro Hospitalar de Setúbal, Hospital de São Bernardo, Setúbal, Portugal

Cristina Amaro

Assistente Hospitalar de Dermatologia/Consultan, Dermatology and Venereology, Serviço de Dermatovenereologia, Hospital de Curry Cabral, Lisboa, Portugal
Abstract
The systemic vasculitis are a group of diseases, uncommon in childhood, characterized by inflammation and necrosis. Its heterogeneous clinical presentation is conditioned by the type of vessel and organ affected. Recently it was proposed a classification of pediatric vasculitis, which takes into account the size of the vessels involved, and also validated diagnostic criteria for the types most common in children. This review aims to address the most frequent types of vasculitis in childhood, clinical manifestations, diagnosis and therapy.
KEYWORDS – Vasculitis; Child.

Downloads
Download data is not yet available.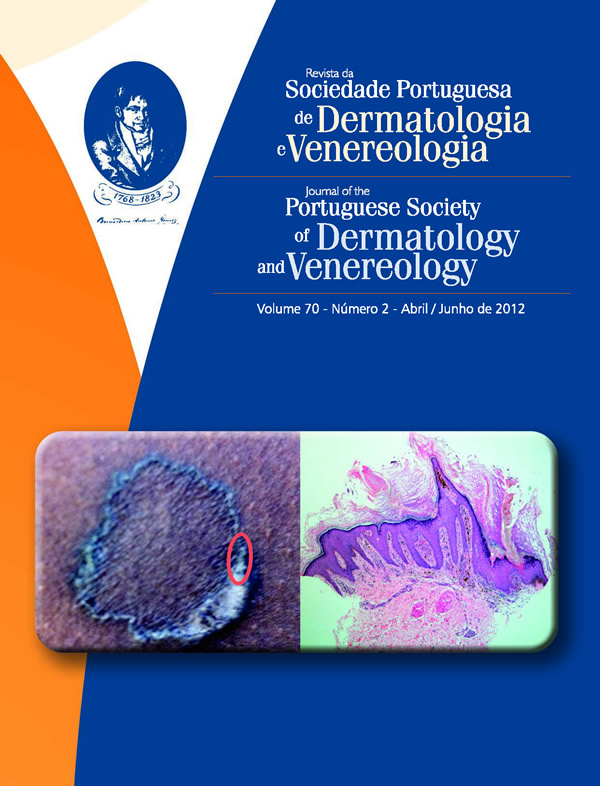 How to Cite
Pereira, N., & Amaro, C. (2013). PRIMARY SYSTEMIC VASCULITIS IN CHILDHOOD. Journal of the Portuguese Society of Dermatology and Venereology, 70(2), 173. https://doi.org/10.29021/spdv.70.2.23
All articles in this journal are Open Access under the Creative Commons Attribution-NonCommercial 4.0 International License (CC BY-NC 4.0).