TRICHOSCOPY - A USEFUL TOOL IN THE DIAGNOSIS OF TEMPORAL TRIANGULAR ALOPECIA
Felicidade Santiago

Assistente Hospitalar de Dermatologia e Venereologia/Consultant, Dermatology and Venereology, Serviço de Dermatologia, Centro Hospitalar de Leiria, Leiria, Portugal

Victoria Guiote

Assistente Hospitalar de Dermatologia e Venereologia/Consultant, Dermatology and Venereology, Serviço de Dermatologia, Centro Hospitalar de Leiria, Leiria, Portugal; Doutorada pela Faculdade de Medicina de Granada, Espanha
Keywords:
Alopecia, Dermoscopy, Hair, Hair follicle
Abstract
The authors describe the case of a healthy 3-year-old boy with temporal triangular alopecia, and discuss the main clinical and trichoscopic aspects of this condition, comparing it, from a trichoscopic point of view, with other causes of focal alopecia.
Downloads
Download data is not yet available.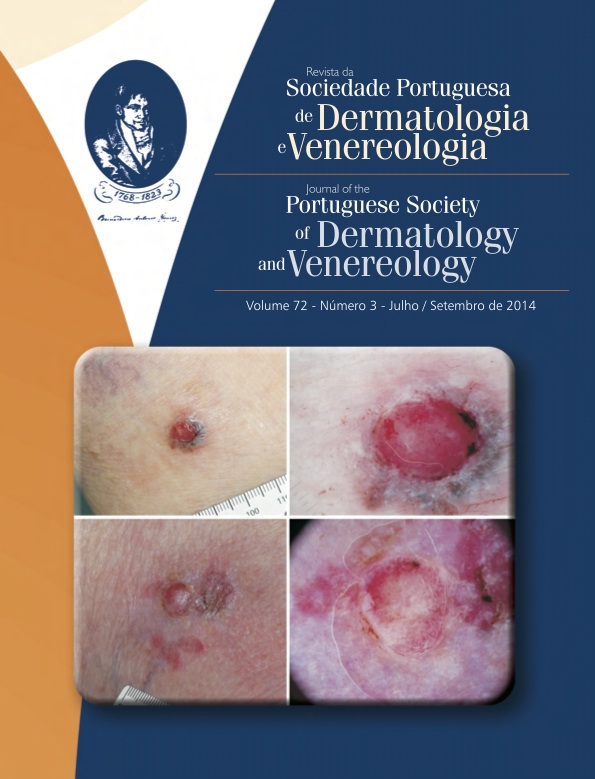 How to Cite
Santiago, F., & Guiote, V. (1). TRICHOSCOPY - A USEFUL TOOL IN THE DIAGNOSIS OF TEMPORAL TRIANGULAR ALOPECIA. Journal of the Portuguese Society of Dermatology and Venereology, 72(3), 357-360. https://doi.org/10.29021/spdv.72.3.278
Section
Dermatoscopy Article
All articles in this journal are Open Access under the Creative Commons Attribution-NonCommercial 4.0 International License (CC BY-NC 4.0).