CUTANEOUS LARVA MIGRANS
Francine Papaiordanou

Aluna do primeiro ano de Dermatologia/Resident of the first year of Dermatology, Instituto de Dermatologia Professor Rubem David Azulay, Rio de Janeiro, Brasil

Diane de la Cruz

Aluna do primeiro ano de Dermatologia/Resident of the first year of Dermatology, Instituto de Dermatologia Professor Rubem David Azulay, Rio de Janeiro, Brasil

Milena Cordeiro Alfradique

Especialista em Dermatologia/Specialist in Dermatology; Preceptora de Dermatologia/Consultant of the Dermatology, Instituto de Dermatologia Professor Rubem David Azulay, Rio de Janeiro, Brasil

João Carlos Regazzi Avelleira

Especialista em Dermatologia pela Sociedade Brasileira de Dermatologia/Specialist in Dermatology; Chefe do Serviço de Dermatologia/Head of the Dermatology Department, Hospital Federal da Lagoa, Rio de Janeiro, Brasil
Abstract
.
Downloads
Download data is not yet available.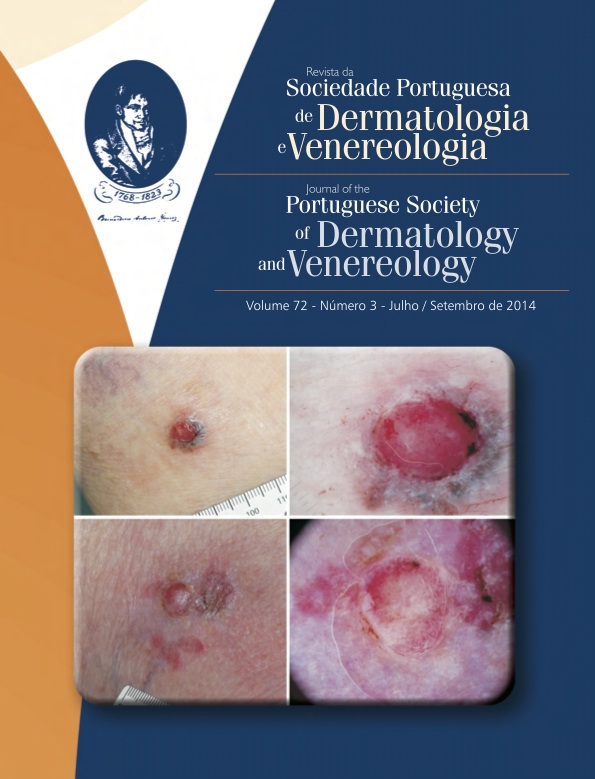 How to Cite
Papaiordanou, F., de la Cruz, D., Alfradique, M. C., & Avelleira, J. C. R. (1). CUTANEOUS LARVA MIGRANS. Journal of the Portuguese Society of Dermatology and Venereology, 72(3), 421-422. https://doi.org/10.29021/spdv.72.3.291
Section
Letter to the Editor
All articles in this journal are Open Access under the Creative Commons Attribution-NonCommercial 4.0 International License (CC BY-NC 4.0).