CHRONIC PRURITUS
Susana Brás

Interna do Internato Complementar de Dermatologia e Venereologia / Resident, Dermatology and Venereology, Serviço de Dermatologia, Hospital de Curry Cabral – Centro Hospitalar de Lisboa Central, Portugal

Cristina Amaro

Assistente Hospitalar de Dermatologia e Venereologia/Consultant, Dermatology and Venereology, Serviço de Dermatologia, Hospital de Curry Cabral – Centro Hospitalar de Lisboa Central, Portugal

Jorge Cardoso

3Chefe de Serviço de Dermatologia e Venereologia, Director do Serviço/Chief and Head of Dermatology Department, Serviço de Dermatologia, Hospital de Curry Cabral – Centro Hospitalar de Lisboa Central, Portugal
Keywords:
Chronic disease, Pruritus
Abstract
Chronic pruritus is a symptom that has a significant impact on the patient's quality of life. It can be associated with a wide broad of diseases and in most of the times is difficult to treat. The search for the underlying etiology of pruritus usually requires a meticulous history taking as well as a clinical examination and laboratory investigations. Management of pruritus is often a challenge for the dermatologist and can be achieved by implementing several therapeutic approaches. This review highlights the clinical approach and the treatment of chronic pruritus.
Downloads
Download data is not yet available.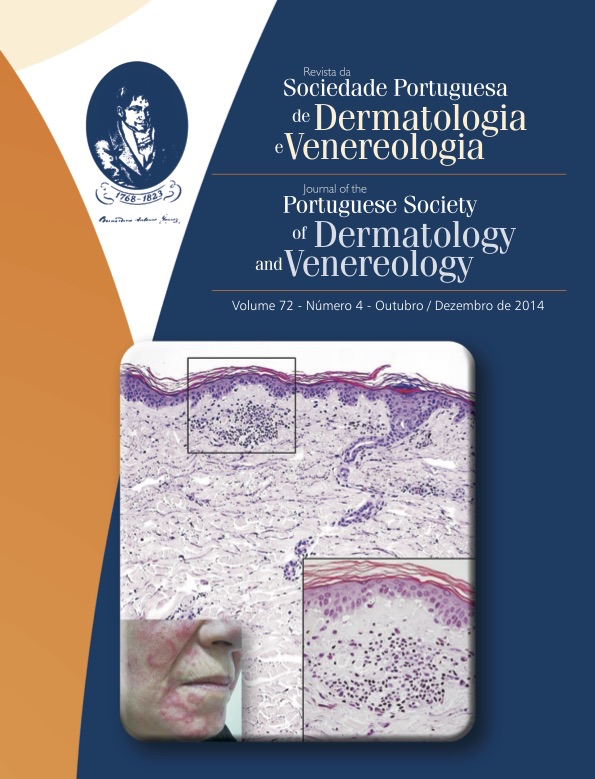 How to Cite
Brás, S., Amaro, C., & Cardoso, J. (2015). CHRONIC PRURITUS. Journal of the Portuguese Society of Dermatology and Venereology, 72(4), 451-469. https://doi.org/10.29021/spdv.72.4.315
Section
Continuous Medical Education
All articles in this journal are Open Access under the Creative Commons Attribution-NonCommercial 4.0 International License (CC BY-NC 4.0).