Hands Eczema: Different Perspectives
Francisco Brandão

Dermatologista, Hospital dos Lusíadas, Lisboa
Abstract
.
Downloads
Download data is not yet available.
References
tos RP Igreja L, Resende C, Pereira T, Brito C. Hand eczema:
Quality of Life and disease severity in na outpatient
portuguese population. Rev Soc Port Dermatol Venereol.
; 76: 135-40.
Azevedo J, Regateiro F, Gouveia M, Ramos L, Gonçalo
M. Testes imediatos em doentes com eczema das mãos.
Rev Soc Port Dermatol Venereol. 2018; 78: 141-8.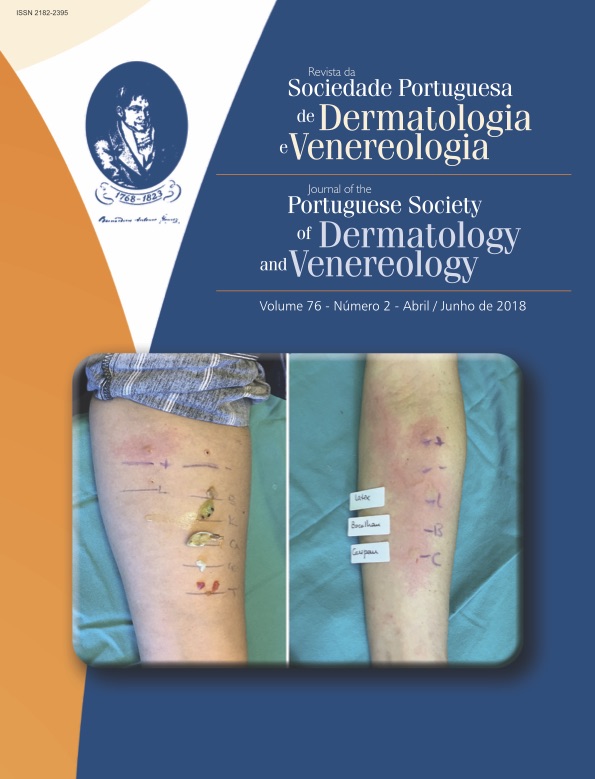 How to Cite
Brandão, F. (2018). Hands Eczema: Different Perspectives. Journal of the Portuguese Society of Dermatology and Venereology, 76(2), 125-126. https://doi.org/10.29021/spdv.76.2.932
All articles in this journal are Open Access under the Creative Commons Attribution-NonCommercial 4.0 International License (CC BY-NC 4.0).